Evenemang i Venedig med omgivningar: detaljer
From 29 Mars 2013 to 23 December 2013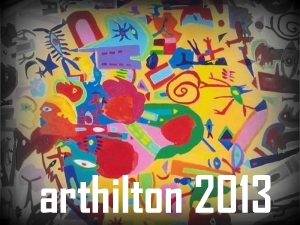 Arthilton 2013
Throughout 2013, every two months Art@Hilton will launch a series of exhibitions dedicated to contemporary art in the rooms of Molino Stucky, on the island of Giudecca. The exhibition is organized by Giudecca 795 Art Gallery, which, in the past, has supported emerging artists and created some major projects showcasing already famous artists. A great opportunity to spend a day filled with art in enchanting environments.

Programma: 29 March to 18 May 2013 – Giulio Rigoni 24 May to 28 July 2013 – Monica Marioni 2 August to 2 September 2013 – Photo Exhibition of Venice from above 6 September to 14 October 2013 – Giulia Nuti 18 October to 23 December 2013 – Francesco Zavatta

Info: www.giudecca795.com



Nozio 2013

Bakåt!